STAMINA - Demonstration of intelligent decision support for pandemic crisis prediction and management within and across European borders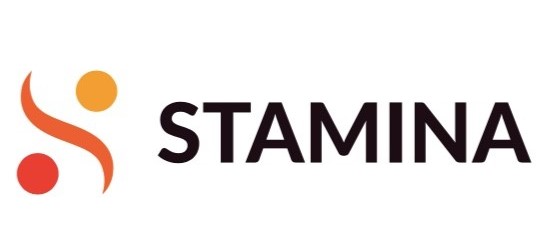 Name of project: Demonstration of intelligent decision support for pandemic crisis prediction and management within and across European borders
Acronym: STAMINA
Project funding: H2020
Time frame: 01.09.2020 – 31.08.2022
Total cost: 11.020.801,25 €
The amount of co-financing: 9.494.326,25 €
UM FERI Coordinator: dr. Domen Mongus
Project Coordinator: EXUS SOFTWARE MONOPROSOPI ETAIRIA PERIORISMENIS EVTHINIS
Other partners: Univerza v Mariboru, Fakulteta za elektrotehniko, računalništvo in informatiko (UM FERI), INSTITUTE OF COMMUNICATION AND COMPUTER SYSTEMS, AIT AUSTRIAN INSTITUTE OF TECHNOLOGY GMBH, Crisisplan B.V., INTRASOFT INTERNATIONAL SA, SQUAREDEV, SATWAYS - PROIONTA KAI YPIRESIES TILEMATIKIS DIKTYAKON KAI TILEPIKINONIAKON EFARMOGON ETAIRIA PERIORISMENIS EFTHINIS EPE, TRILATERAL RESEARCH LTD, EE VIOPLIROFORIKIS KAI YPOLOGISTIKON EPISTIMON, EIGEN VERMOGEN VAN HET INSTITUUT VOOR LANDBOUW- EN VISSERIJONDERZOEK, MCS DATALABS, INNOSYSTEMS SYMVOULEUTIKES YPIRESIES KAI EFARMOGES PLIROFORIKIS YPSILIS TECHNOLOGIAS MONOPROSOPI IDIOTIKI KEFALAIOUCHIKI ETAIREIA, BRUNEL UNIVERSITY LONDON, ISTITUTO PER L'INTERSCAMBIO SCIENTIFICO, VERISK ANALYTICS GMBH, WESTFAELISCHE WILHELMS-UNIVERSITAET MUENSTER, BYS GROUP INFORMATION SYSTEMS CONSULTANCY TRADE AND INDUSTRY LIMITED COMPANY, TECHNOLOGICKA PLATFORMA ENERGETICKABEZPECNOST CR ZS, INSTITUT PASTEUR DE TUNIS, BEIA CONSULT INTERNATIONAL SRL, ERASMUS UNIVERSITAIR MEDISCH CENTRUM ROTTERDAM, ASSISTANCE PUBLIQUE - HOPITAUX DE PARIS, Zdravstveni dom dr. Adolfa Drolca Maribor, JOHANNITER OSTERREICH AUSBILDUNG UND FORSCHUNG GEMEINNUTZIGE GMBH, CRUZ ROJA ESPANOLA, Red Cross district 5 Bucharest, ETHNIKO KAI KAPODISTRIAKO PANEPISTIMIO ATHINON, FUNDACION DE LA COMUNIDAD VALENCIANA PARA LA INVESTIGACION, PROMOCION Y ESTUDIOS COMERCIALES DE VALENCIAPORT, AYUNTAMIENTO DE VALENCIA, ETHNIKOS ORGANISMOS DHMOSIAS YGEIAS, NACIONALINIS VISUOMENES SVEIKATOS CENTRAS PRIE SVEIKATOS APSAUGOS MINISTERIJOS, MINISTRY OF HEALTH, Turkiye Cumhuriyeti Saglik Bakanligi, Observatoire National des Maladies Nouvelles et Emergentes, Department of Health, MINISTRY OF THE INTERIOR OF THE CZECH REPUBLIC, INSTITUTUL DE VIRUSOLOGIE STEFAN S. NICOLAU.
Project summary:
STAMINA develops an intelligent decision support toolset for pandemic prediction and management and demonstrates its use by practitioners at national and regional levels within and across EU borders. The STAMINA toolset enables national planners and first responders to anticipate and respond to the the "known-unknowns" in their daily effort to enhance health security. Main functionality of the toolset includes:
• Real-time web and social media analytics aiming at public trust monitoring and flagging possible disease outbreaks
• POCT and smart wearable diagnostic devices for first line screening
• Predictive modeling of pandemic outbreak and its impact, along with decision-making support in implementing mitigation strategies,
• Early Warning System
• Crisis management tool defining the roles and actions of key actors during crisis management
• Scenario Generation tool for creation of training scenarios
• Common Operational Picture as the main interface of the solution enabling timely and coordinated response
The toolset is accompanied by a set of Guidelines on effective implementation of risk communication principles and best practices in cross-organisational preparedness and response plans. The use of the STAMINA toolset will be demonstrated through 12 national and regional small-scale demonstrators and one large-scale cross-border simulation exercise involving all consortium partners.